HOME > Products:General Industry related

Owing to such characteristics as wetting, penetration, emulsification, dispersion, foaming and de-foaming, surfactants are widely utilized as raw materials in many industrial fields. Leveraging on our surface technology which we have cultivated and developed over the years, our company offers highly functional industrial chemicals to all types of industries. In this context, our thermo-expandable microcapsule series, owing to their unique features, are used in various industries and creating a wide range of applications whose objectives range from reducing weight to insulating or creating a three-dimensional effect.
Thermo-expandable microcapsule; microbeads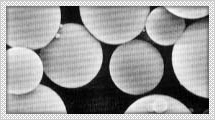 As their name tells, these are capsules of micro-size but are unique in the way they are and in the way they transform.
These microcapsules are constituted of thermoplastic resin of high polymer forming the shell material and a low boiling point liquid hydrocarbon which is trapped (encapsulated) inside the shell.
On heating such a microcapsule, rising temperature will cause two transformations. One is the softening of shell material and the other is the gasification of the hydrocarbon liquid inside it. With both happening almost simultaneously, the shell will expand as the gas inside it will push the softened shell from inside out causing it to grow in size.
Owing to such unique behavior, thermo-expandable microcapsules are used in various fields of industry.
Moreover, in this range of product of specialty character, we offer our Matsumoto Microbeads series, which are ultra fine particles having spherical form. We have two broad types, cross-linking and non-cross-linking Microbeads. They are made of Methyl polymethacrylate (PMMA) and are available in different particle sizes and shapes. They are widely used in formulations of raw materials for cosmetics and as porosity-imparters.


Three dimensional copying system (3D copying system)
This is a very unique adaptation of microcapsule technology to very special needs of those who have vision disability.
Microcapsule impregnated paint is coated on a special paper which will be used for a special copying machine. Material, be it text, drawing of graphics, is copied on this special paper which is then treated in a subsequent system attached to the copying machine thus producing the three dimensional effect of the copied content. This invention has made life easier to those carrying a disability of vision. The system is also capable to produce 3D copies in large volumes.
Rubber and plastics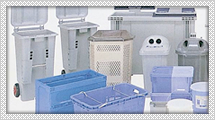 For processing rubber compounds, we offer anti-tack powder for batch off and inner parting lubricant for bladder-tire parting which are both environmentally friendly products.
While for plastics products, injection molded or films, we offer modifiers, antistatic agents, anti-fogging agents, and lubricants for different plastic materials.
Cosmetics and toiletries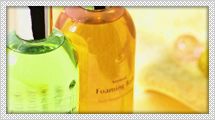 We offer a wide range of emulsifiers, base materials for shampoo and body soaps, fragrance and oil solubilizing agents, pearl forming agents.
Civil engineering and construction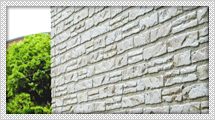 For construction and civil engineering, we offer chemicals which enhance the performance of mortar and concrete, and lubricate extrusion molding of concrete. Besides, these admixtures work as anti-crack for mortar, and as viscosity enhancer for concrete.
Environment conservation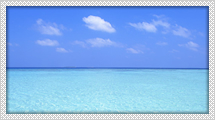 Oil slicks in oceanic waters are well known accidents which can cause serious threat to marine life and environment. Nonionic surfactants which are usually used for the treatment of such oils are difficult to separate from the treated water. We offer a product which is effective in treating and de-foaming such nonionic surfactants.